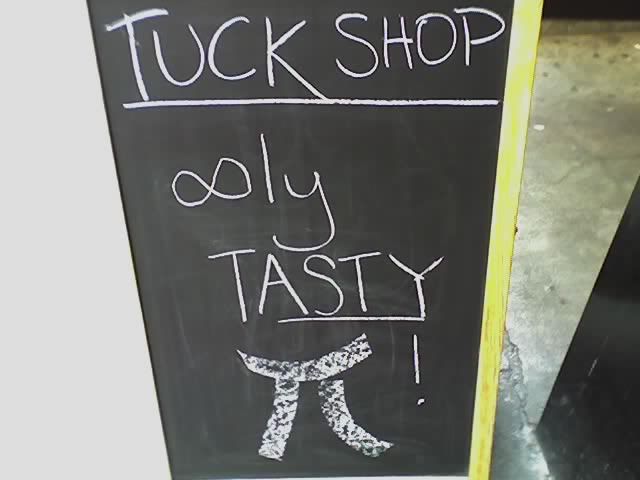 My obsession with savory pies has grown over the past 8 months or so, and I am now to the point where I am eating them once a week.  I just so happen to be in the East Village on most Tuesdays, and have been taking advantage of the wonderful Tuck Shop.
Tuck Shop specializes in Aussie delicacies, and the savory pie is the signature.  While I have never actually been in their shop I have tried two of the three vegetarian pies they offer, both the seasonal vegetable and the vegetarian chili…as well as vegetarian roll.
I have to say all of them have been wonderful, but even better than the pies and the rolls are the sides.  Tuck shop has some tasty sides.  They have a veggie and a spud of the day each day.  So far I have only taken advantage of the Tuesday sides…but as far as I'm concerned they could have the brussel sprouts ever day of the week.  Tuck Shop's brussel sprouts are roasted, and season to perfection.  They are soft and delicious, and I have contemplated ordering only brussel sprouts because they are just that good.   The spud of the day is potatoes au gratin with chive and these are also extremely tasty.
The only bad experience I have had was ordering the coleslaw, and that might be due to the fact that I was raised in the South and am picky about my slaw. It just wasn't my style, and lacking salt and pepper.
One thing that could make Tuck Shop's delivery better is if they happened to have salt and pepper (they are able to accommodate if you ask…but no packets), and hot sauce…but so far this has been my only problem.
Tuck Shop is located in the East Village at:
68 E. 1st Street
(btwn 1st and 2nd ave)
and in Midtown West at:
250 W 49th St

, 

New York 10019
(Btwn Bway & 8th Ave)
On a side note, The Diamond also carries Tuck Shop Pies and Rolls.  They serve them with hot sauce, and are an excellent accompaniment to their fine ales and lagers.
Pi Day photo of Tuck Shop from Eater.com (article is not about Tuck Shop)
Pies photo via Tuck Shop's website.