So the holidays are looking pretty dismal this year for me…car broken, car fixed, car broken 30 minutes after being fixed…so it looks like Brooklyn is where I'll be for the holidays.  Since I'm trying to kill time until I go check on the car again (which is already back at the mechanic) I thought I would put up a couple not so holiday themed Christmas songs…and why are they not so holiday themed?  Well I'm not feeling in the spirit enough to listen to my favorite album, Vince Guaraldi Trio's Charlie Brown Christmas (BUY IT HERE!!!), so these are doing ok to keep my mind on and off the season, as well as being slightly related to the time of year.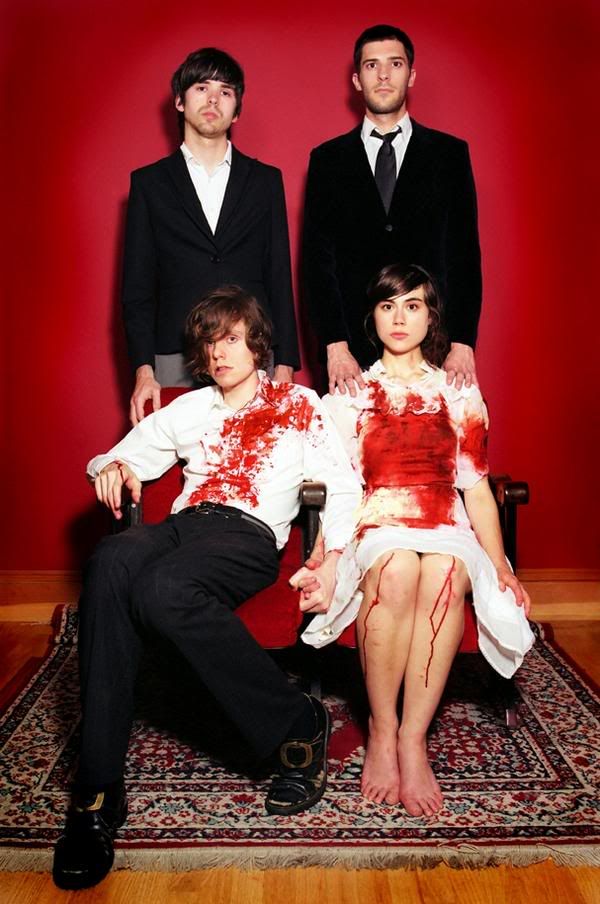 Parenthetical Girls is a band I have been meaning to check out, whether it is a blog or Gareth from LC! talking about them I feel like their name has been floating around for far too long for me not to have heard them yet. No Conclusion posted a couple tracks from their self released Christmas 7″, and the original (the other is a cover) titled "Flowers For Albion" is pretty amazing.  It mentions Christmas, but doesn't give a holiday vibe.  Parenthetical Girls sound like they could be from somewhere in Europe, but in actuality they hail from Portland, Oregon. Their sound makes me think it should be called cinematic pop, something that should be in a movie but has not been found yet. If this Christmas single is anything like their other albums (which apparently they have a lot of them) I should be checking them out soon.
[mp3] Parenthetical Girls- "Flowers in Albion"
buy the Christmas Creeps 7″ here.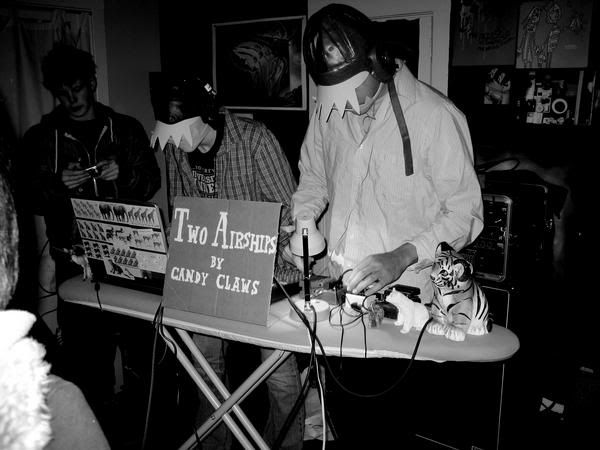 Candy Claws is a band that I have been hearing about for months from Weekly Tape Deck, Chocolate Bobka, and Mimi at Made A Blog.  While studying for the GRE I downloaded the Glacial Prey EP, and found exactly what people have been talking about.  Candy Claws make music that is both pop and ambient, tropical and chilly, and that makes you wonder if they come from outer space or from deep below the sea.  "Christmas Love" is a track off of Glacial Prey, and just so happens to fit the season.  Candy Claws also released In the Dream of Sea Life a full length that has worked it's way into my regular listening too…I wish I had found out about them earlier in the year…very dreamy.
[mp3] Candy Claws- "Christmas Love"
download Glacial Prey for free here.
there is another ep for download, and information on how to buy In the Dream Of Sea Life here.
When Karl Blau was in town a couple months back I picked up a copy of The Coconutcracker Suite, his re-interpretation of the Nutcracker but adapted to reggae.  Coming from Karl Blau it is no surprise that this album is phenomenal, and has already become a holiday staple in my house.  While it might not appear to be holiday themed, click play…you will be pleasantly surprised.  I've written extensively on Karl Blau this year…read it all here.
[mp3] Karl Blau- "Trepak"
buy the Coconutcracker Suite here.
The next song was recorded for the Ear Farm Christmas album (lots of good stuff on there too!).  Shark? is a newish Brooklyn band that has been playing with Liam the Younger, Family Portrait, and the like…and that is a good thing.  I'm pretty sure they are loosely related to the wonderful Quiet Color blog too.  Shark? make distorted grungy rock and roll, and have several eps for free download here (downloaded both of them the other day, thanks Shark?!). They covered one of my favorites for the Ear Farm x-mas album, and I have for you to hear right now:
[mp3] Shark?- "Christmas (Beat Happening cover)"
Buy Do You Ear What I Ear here.
Last but not least is a 90′s classic, and a tribute kind of to Christmas. Archers Of Loaf for me are right up there with Pavement, and "Assassination of X-Mas Eve" is one of those songs that hits you a little bit of the wrong way the first time you hear it, but you come to love it. When are Archers of Loaf going to get back together for a reunion?  I might be more into that than the Pavement reunion?
[mp3] Archers Of Loaf- "Assassination on X-Mas Eve"
from All the Nations Airports. Buy it here.
I know it's been a while since the last Speed Dating post, but I'm half way done with the next one…so maybe next week…until then keep your loved ones close and have a happy holiday…I'll be trying to do the same.  cheers.